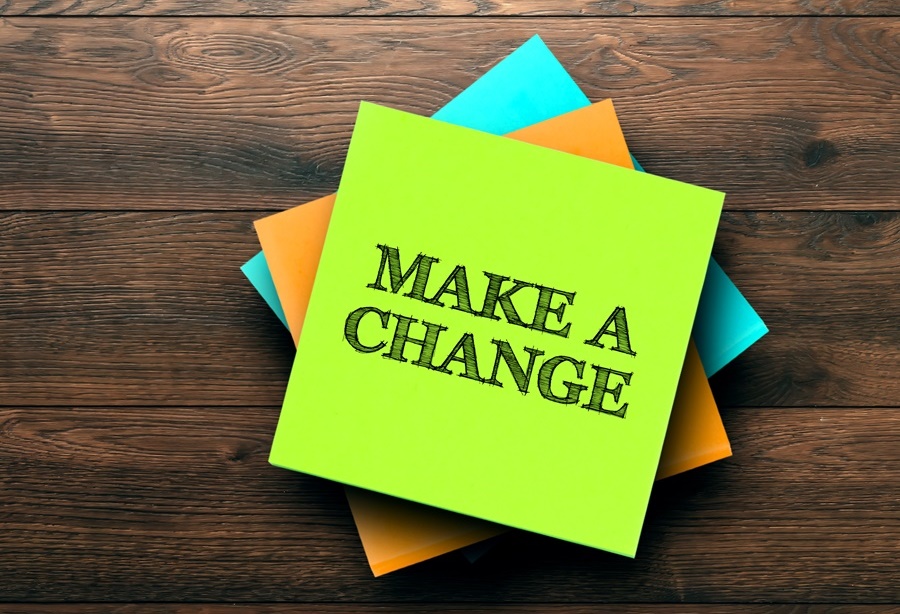 What does it mean to amend a trademark application?  Simply put, it means changing or altering the application in some manner after it's filed.  The way to amend a trademark application is by filing an amendment with the United States Patent and Trademark Office (USPTO).  Oftentimes, there are no government fees associated with filing an amendment, but you could still waste a lot of time and effort requesting an amendment that violates the USPTO's rules and regulations.  So, it's important to understand which kinds of amendments are allowable, when they can be filed, and how to properly file them with the USPTO.
Which Types of Amendments Does the USPTO Allow?
Any change you make to a trademark application after it's filed could technically be called an "amendment."  For example, you could authorize the USPTO to enter a disclaimer of descriptive/generic wording that comprises part of your trademark.  Or you could amend your application to seek registration of your trademark on the Supplemental Register.  Or you could amend the first-use dates listed in your application.  Or you could delete products/services from your trademark application.  You can literally amend a trademark application in dozens of different ways.  And, you may be surprised to learn that it's more likely than not that your application will need to be amended at least once during the registration process.
Instead of listing all the possible amendments that could occur, I think it makes more sense to list the four amendments that are commonly requested but are strictly prohibited:
Adding products/services to the application after it's filed
Making a change to the trademark that would result in a "material alteration" of the mark.  This means that only very minor changes to the mark are ever permissible.
Changing the trademark owner without first recording a valid trademark assignment with the USPTO
If the application was filed in the name of an individual or entity that was not the legal owner of the trademark on the application filing date, you may not amend the application to substitute the correct owner.  The application is void and a new application must be filed.
When Can I Amend a Trademark Application?
You're allowed to amend a trademark application at different points throughout the registration process.  For instance:
After your trademark application is filed, but before it's reviewed by an examining attorney
Your trademark application has been approved for publication, but has not yet been published for opposition
Your trademark application has been published for opposition, but the USPTO has not yet issued the Certificate of Registration or Notice of Allowance
An Extension of Time to Oppose has been filed, but no formal trademark opposition has been filed
The Notice of Allowance has issued, but the Statement of Use has not yet been filed and the amendment is either to (1) delete particular products/services (or a class of products/services) from the trademark application, or (2) delete the Section 1(b) (intent-to-use) basis from a multiple-basis application.   All other requests for amendment submitted between the issuance of the Notice of Allowance and the filing of the Statement of Use will be deferred until the Statement of Use is filed
The Statement of Use has been filed and its initial processing has been completed
In addition, you may amend a trademark application as part of a trademark office action response (regardless of whether a specific issue raised in the office action requires amendment to the application or not).
How Do I Amend a Trademark Application?
How you amend a trademark application is dictated by whether the application is currently the subject of an opposition proceeding or not.  If no opposition is pending against your application, then the amendment is filed electronically using the appropriate form provided by the USPTO.  Unfortunately, choosing the proper form can be extremely tricky because it depends on the type of amendment sought and where your trademark application is in the registration process.  It's absolutely critical that you carefully review the forms and the guidance provided on the USPTO's website to determine which form you should select.
Now, if a trademark opposition has been filed against your trademark application, you may only amend your application by preparing and submitting a Motion to Amend Application with the Trademark Trial and Appeal Board (TTAB).  However, the TTAB will deny your Motion to Amend unless the opposer provides its written consent to the amendment.  In other words, you may not unilaterally amend a trademark application once it is opposed.
Let Me Help You Amend a Trademark Application
I'm experienced US trademark attorney Morris Turek.  If you need to amend a trademark application but aren't sure how to file it correctly, or whether the USPTO will even allow the amendment you want to make, please contact me right away for your no-cost consultation.  You may reach me at (314) 749-4059, via email at morris@yourtrademarkattorney.com, or by submitting the contact form located at the bottom of this page.  I look forward to speaking with you soon.